Fisher and Woods is a third-generation food supplier, founded in 2005. From humble beginnings with a team of three supplying fruit and veg, the business has blossomed into a thriving workforce of 50, powered by 20 vans with 10 more on the way, while expanding its product range to seafood and cheese products.  From supplying local village primary schools to prestigious Cambridge University Colleges and acclaimed Michelin-star restaurants, Fisher and Woods serves a diverse range of customers.
We sat down with Owner and Managing Director, Olivier Roe, Operations Director, Wayne Browning and the Key Account Manager, Kevin Stanbridge to chat about their remarkable business growth, the transition from paper to digital picking and how they're now saving 50 hours per week. 
Here's what they had to say.
What makes Fisher and Woods unique?
We try to buy as close to the source as possible, straight from the farm while keeping high standards. We buy things that are in season and buy English produce where possible. There is nothing better than dishes that are created in the season of the year. 
We have a cheese van called Cheeseology where the product is presented to the customer. This minimises preconceived ideas about what the customer wants. They can get on the van, try the product and talk to a cheese specialist, Jordane, about its origin and what to pair it with. For the chef, it's essential to talk about the product, try it and smell it before they pay for it. Jordane can process invoices on the van using Fresho on his tablet and the invoices are emailed immediately to the chef's inbox.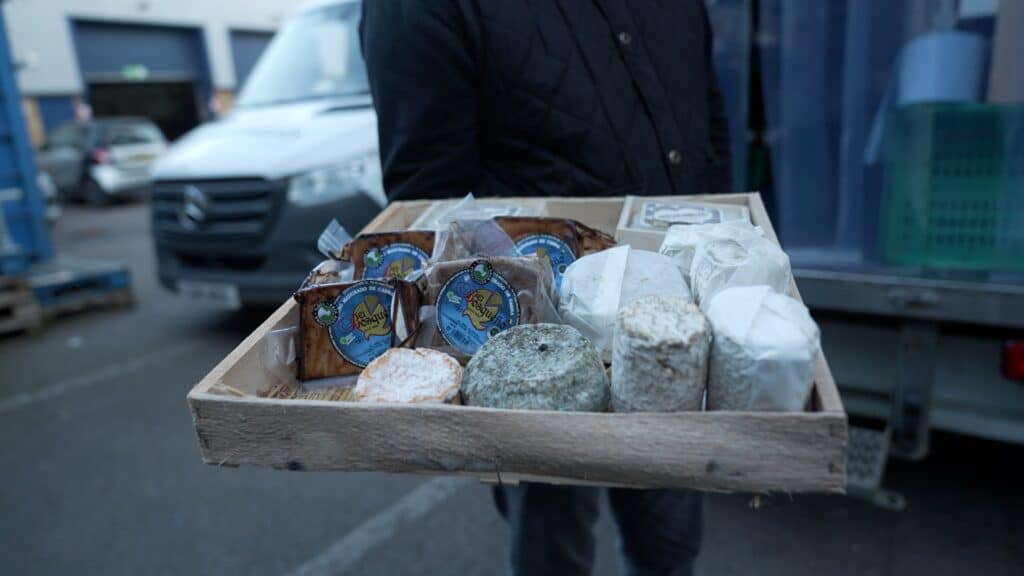 Let's talk about things before Fresho. How did your business run?
It was labour-intensive and paper-based with bits of paper flying around the warehouse at night. We processed orders from phone calls or email, straight onto handwritten order pads. Then, we passed the orders downstairs to be picked, packed, to make their way to the upstairs office for invoicing. It just seemed we were overdoing all the processes. 
We strive to be the best at what we do and believed Fresho would help us do that. We put our customers first and want to get the best product through their doors at the best time possible and maintain those standards. 
The implementation coupled with customer support also played a huge role in our decision.
In an industry with a lot of software available, I think some of it is getting outdated. We wanted to pick something that was new to the market and going to be around for a long time with constant improvements. We noticed others hadn't been updated in over a year.
What's changed since using a wholesale ordering software?
We can now move to the next step of where the business could be. By sticking with paper, we would have always been limited. 
Live Orders
Sales appear as they are happening. We receive the order downstairs in the picking room as the customer is placing it, then process it through to invoice on all the tablets. 
When customers order using Fresho, it takes out any ambiguity between what was ordered and when. This means there are no user errors because the customers place that order themselves. 
As a real-time system, you can pick and supply the quantity without any second eyes going over it. Before Fresho, addressing errors in deliveries required ten second deliveries a day, now we have reduced this to one or  two.
Shorter shifts for Packers
Previously we used a piece of paper providing the list of products and quantities. Depending on who wrote the order and who has readable writing, there was a lot of room for error. Using tablets leads to faster order processing with minimal mistakes. Because of this, we have brought their shifts forward so they're not running into the early hours of the morning before the drivers arrive. Completed a lot sooner, this allows us to put in those extra checks before they leave with the drivers. 
We always struggled to employ people to process invoices during the night. Without the nightshift the operation of the business is efficient and there is an increase in profitability.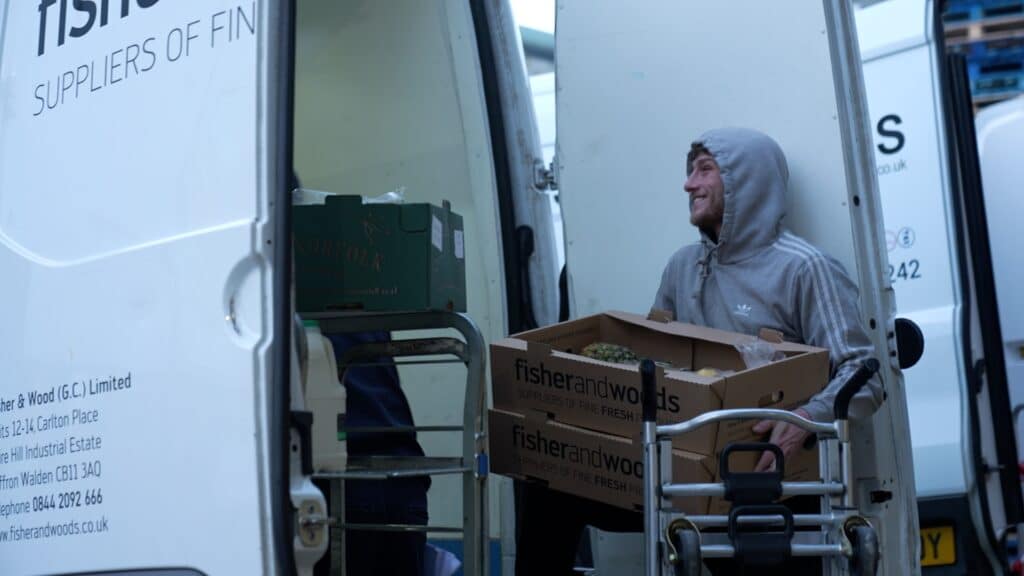 How does an ordering platform impact cost and time savings?
We have large cost savings from cutting out the use of paper but also from the headcount at night in the office when invoicing was processed.
As customers process their orders directly, this cuts out huge swathes of costs for us. We are completing orders quicker, with very few errors.
What features do you get the most from?
Full product range and prices
Customers didn't know some of the products we sold, but now it's there with pricing, leading to an increase in order values and growth. Our sales guys use this as a selling tool, offering pricing visibility.
Data Mode – a feature that lets us analyse our business performance
We can dig deeper into the margin on the product, customer, and by product category meaning I can react quickly if we feel like we're not achieving the margin that we need to. 
Seeing where we have lost or gained customers allows us to analyse where the growth or decline is happening. We also have the option to tweak the pricing aspect to fall in line with where the margin needs to be. 
With this, we make informed decisions about who we're doing business with, make the right choices and charge the right prices.
Announcement feature – to help venues with spiking food costs
We can put announcement notifications up to tell people what we can use and what we shouldn't be using because prices are inflated, helping them make decisions on whether to include them on their menu.
What is your advice for others in the industry considering software?
Any business based around the food industry should go out and look for software. It offers visibility to your clients and visibility to you. Information is key.
For a closer look at Fresho online ordering software for fruit and vegetable suppliers, click here.