Scicluna's Real Food Merchants are a powerhouse in the fresh food industry, serving 800 restaurants with a workforce of 200. Based in Dandenong, Victoria, they have stores popping up all over the map, from Tooronga Village to Glen Iris, all the way to Sorrento.
As success came knocking, the business recognised the need for streamlined operations to keep up with its rapid growth. That's when they decided to adopt software. Of course, like anything new, the change seemed scary but only short-lived as they quickly witnessed its ability to drive growth, save time, reduce errors and become a powerful 24/7 tool for their thriving fresh food business.
With a rich history that dates back to 1963, when Grandpa Scicluna migrated from Malta and established the family-run business, we had the privilege of sitting down with CJ Scicluna, the third generation of this lineage. CJ has dedicated a lifetime to the fruit and vegetable industry. At the age of four, he was already present in retail stores, and at the age of sixteen, he immersed himself in the bustling market scene. Now, he serves as the Chief Operations Officer. 
Let's hear his firsthand perspective. 
What makes Scicluna's unique?
We have an eye for detail, enabling us to source hard-to-get products.  For instance, we have just started with truffles from Truffle Hill in Manjimup, WA and our fine-dining customers love these kinds of exquisite products. 
We go the extra mile for our customers. Whether it's fine dining, pubs, clubs, cafes, bars, other fruit shops, or supermarkets, we seem to fit the mould of any customer.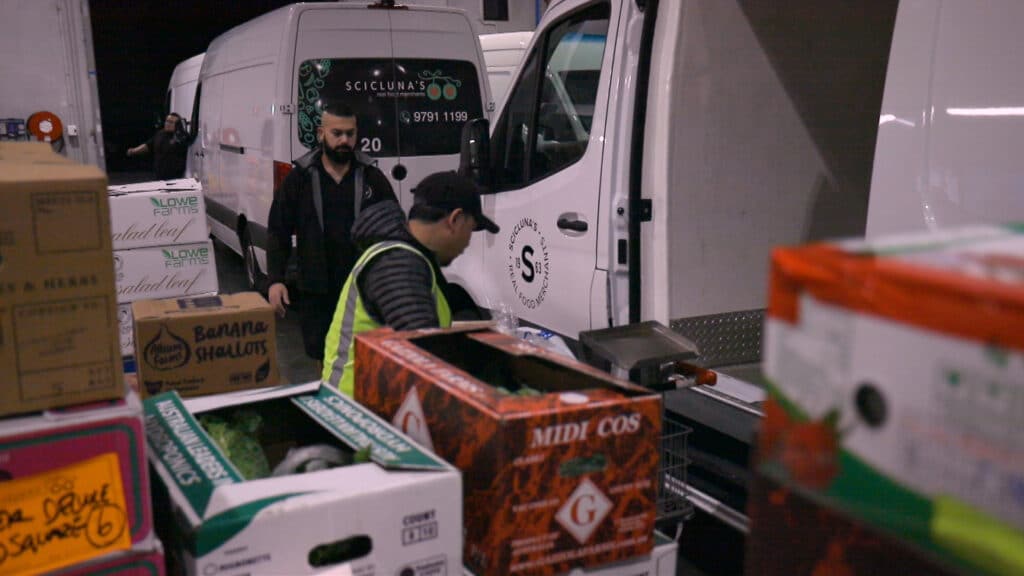 What do you love about the fresh food business?
I love the hustle and bustle.
The fruit and vegetable community is one of my favourite things about the industry. You've got your friends, your family, and your competition. You've got everything all in one place.
Let's talk about life before Fresho. How did your business run?
The system was pretty basic. Most of the orders came in through phone or email and all you did was punch in numbers and prices and off you went. We would fill out an order sheet, and pick and pack just off paper. Now, using Fresho, we've got our iPads on trolleys, and we run around the fridge and check off as we go.
The admin just got too much. We were employing too many people, having to train too many people, and we couldn't punch in the orders quickly enough to get them out early in the morning. It was holding us back, holding up our vans. We knew we had to figure out a quicker way.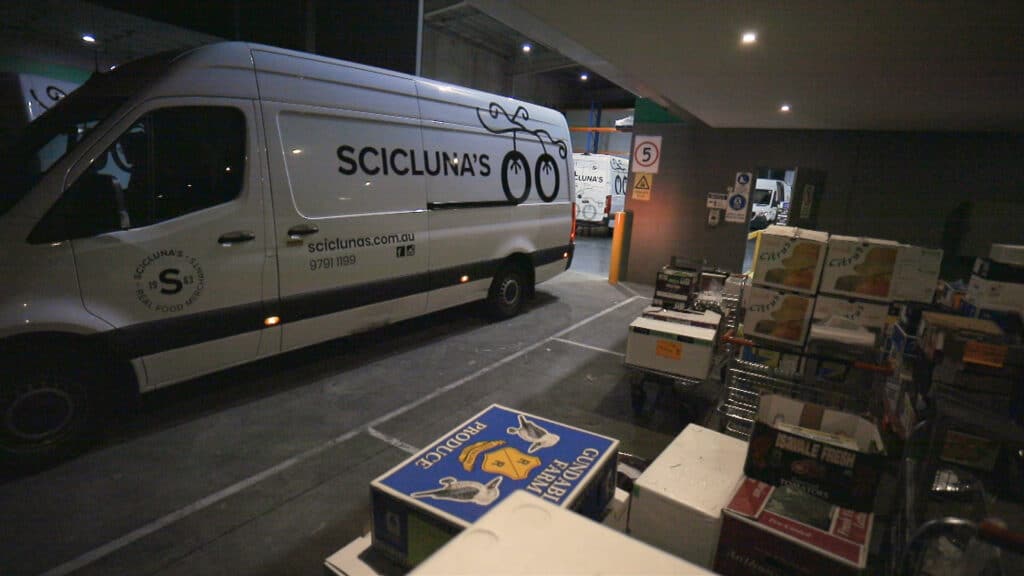 Why did you pick Fresho online software?
We had been looking at online systems. It was something new and scary but
we knew we wanted something easy to use for the customers so we had more of a chance of getting a high uptake.
We were scared because it was the unknown. Like anything, it's always scary at first. But as we were growing and quickly expanding, we saw that we were going to have too many staff in the office trying to punch in orders. After we got Fresho,
we reallocated two of our staff from the office to the warehouse. It helped orders getting done quickly and out to the delivery drivers earlier.
How do you use Fresho's online software system?
There are two parts of Fresho that we use. We use it for market buying. It starts with pulling a report to tell us what we have on order and on hand, and then the system figures out what produce we need. We push this through Fresho to create our buy list. That buy list pushes purchase orders to suppliers at the market.
The second part is for chefs ordering. They put their orders through and then stuff comes from the market. The orders then get processed, we invoice out to the customer, we go through our pricing and then it all starts again the next day.
What's the ordering process like now with an online ordering system?
Before we had the ordering for the market, I was spending about five to six hours a night working. Now, that only takes me half an hour. That's just for me personally, but then you've got the admin side and the picking and packing.
It would be a countless amount.
What's changed since using the online ordering software system?
Reduction in errors
Fresho stops us from picking the wrong stock. We go through our product list on the iPad pick and pack and do our weights as we go. It saves time and eliminates errors as it feeds directly into a live system.
Selling more produce

There are times when we see an increase in basket size. If someone's on the platform, and they see that we've got eggs, they might say, "oh, we'll just order some eggs here too to save us from ordering somewhere else."
Ease of communicating with customers
We've seen a change in customers ordering because we can help them along with how to order. Fresho means that people can just jump on and order pretty quickly and have a look at our live pricing and see specials straight away. We can put notifications on if we're closed for the day, or if we need processed lines to be ordered in advance.
Identifying product shorts
The system helps with handling unavailable items. By quickly pumping out orders, we know what we are missing from the market in advance. Then, it gives us a breakdown of what product quantities need to be filled so we can prioritise what goes on the first and second trucks.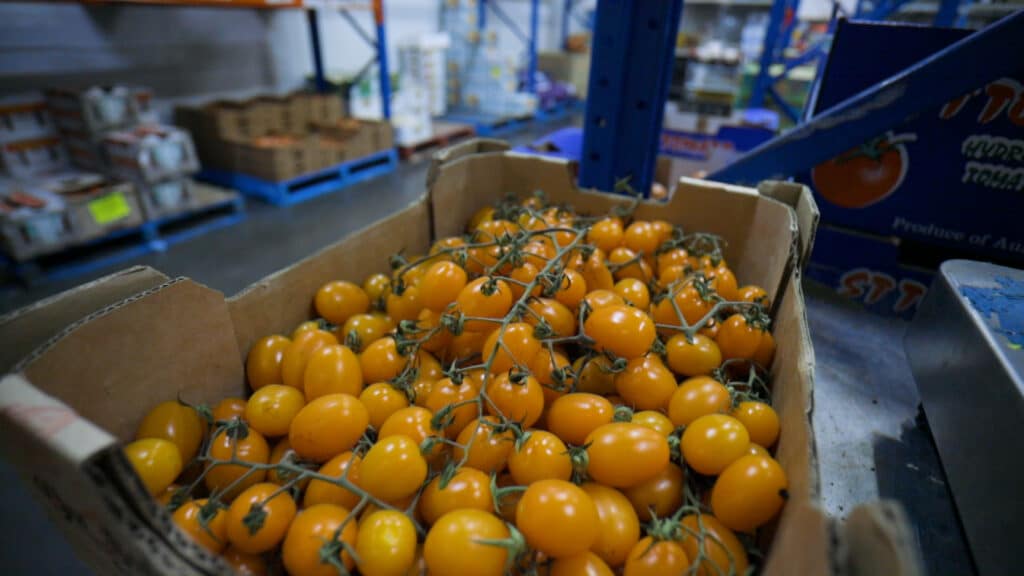 So what's next for Scicluna's?
We're always looking for other shops. Where one pops up… let's go again. It's now just about finding the right spot and whether it works for us.
If you could give some advice to a fruit and vegetable wholesaler considering an online ordering system, what would it be?
To those old school fruiters with pen and paper,
don't be scared of the new stuff.
Start the modern way and get things going quicker.