In the trendy suburb of Fitzroy, surrounded by eclectic bars and restaurants, lies gourmet butcher, Meatsmith. Meatsmith was established in 2015 by Troy Wheeler, a butcher by trade and Andrew Mcconnell, the restauranteur behind Melbourne's critically acclaimed institutions Cumulus and Supernormal (and a bevy of others). The duo aim to demystify the art of butchery by emphasising quality and provenance, quickly making Meatsmith the city's one-stop-shop for your finest meats.
The Fitzroy flagship store is striking, with tall ceilings and marble benches. The cabinets are carefully curated with high-grade cuts and cured meats. With walls dedicated to condiments, premium wines and specialised ingredients, it's hard to tell you are standing in a butcher, but if you listen closely, the sounds of slicing and cutting are a dead giveaway.
In Melbourne's food world, Mcconnell has created an empire and recently one of his restaurants was named World Class. His secret? Technology.
Chris, Meatsmith's General Manager, has worked closely with McConnell as Cutler and Co's Head Chef for over a decade. He now oversees everything from Meatsmith's wholesale, restaurants and retail partners and sets Meatsmith apart from the rest with a website filled with recipes and information on how to prepare meat to perfection.
During his time as a chef, Chris got a taste of what it was like to use Fresho. After making his big career move from chef to a manager and from customer-facing to wholesale, Chris became interested in Fresho from the perspective of a supplier, "looking for that efficiency he knew was possible".
Fresho's appeal to Meatsmith
On the hunt to find an online ordering platform of the highest calibre, Meatsmith conducted a thorough review process of trials and tests.
Chris observed other software providers were "very much focused on selling produce by the unit, rather than by weight" whereas Fresho catered for both, meeting the particular needs of a butcher, as well as food suppliers of all types.
What really won Meatsmith over was Fresho's appealing interface, from its layout to how each item is displayed with photos and descriptions, making Fresho the business's software of choice.
The outdated processes and lack of systematic operations would have made the next big goal of opening a fourth store challenging.
Chris describes business before Fresho as "granular", "on the fly". Each morning, an hour and a half was set aside to consolidate orders manually.
"It was very pen and paper. Orders were being received via email, text and voicemail. Every morning we had to go through and pull all of the data together for the butchers to be able to pick and pack orders."
"We would literally hand write picking lists and cutting sheets. There's a lot of room for human error" says Chris.
When it came to invoicing, Meatsmith couldn't amend or fulfil orders on the spot. They had to go into the system, which at that time was point-of-sale, find each product on the invoice and add them individually. "It was a very time-consuming process," says Chris.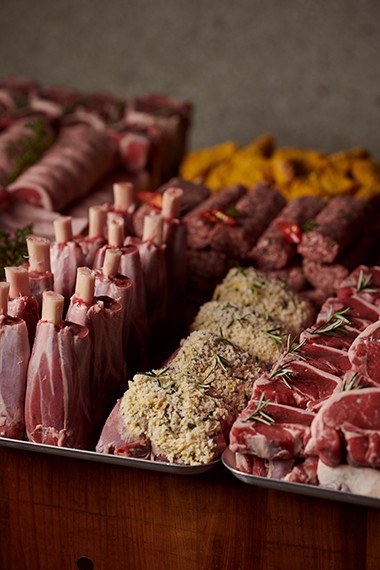 Chris's decision to use Fresho came down to knowing "it was going to be a more accurate way for people to place their orders with us".
During the pandemic, the wholesale revenue dropped dramatically while retail sales went "absolutely bananas". The opening of Meatsmith's third store in Hampton Street, Brighton coincided with the country's transition from dining out to cooking at home, and Fresho's internal ordering feature relieved Meatsmith of the influx of orders.
Meatsmith's transformation​
After implementing Fresho, Meatsmith welcomed their fourth store in Balwyn, becoming a household name among Melburnians.
Fresho organises Meatsmith into three databases: Wholesale, which includes restaurants, retail, which includes a variety of retailers like IGA and Toscano's and often has a different product range, and a third for ordering internally.
"The change happened so quickly," says Chris, and everyone from the customers to employees felt the impact with a massive improvement in satisfaction.
When it came to onboarding the Meatsmith team "It was pretty easy", " The training and assistance was there at the start. And everyone knew it was going to make our lives easier."
Fresho has created enormous savings in both cost and time and when evaluating the spend versus revenue.
Putting a dollar value on the money the business lost before Fresho is almost impossible to quantify, but Chris states it would be "a lot".
"It wasn't just the hours in the morning spent pulling all that data together and the extra time spent generating those invoices, but the real time-saver was the accuracy of what was being packed."
Visibility increases accuracy and sales​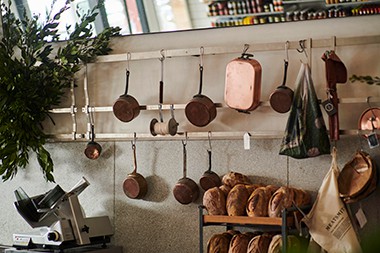 In the past, Meatsmith's orders were often ambiguous. For example,  when ordering a beef eye fillet, there were three options for customers and without previously being able to view these online, there was a one-in-three chance they would order incorrectly.  As a result, a second delivery run was required to rectify the mistake, wasting three hours in a delivery driver's workday.
"That's one of the big advantages from a customer point of view. You can visibly see the products and the product specifications so you can see what's available and you can choose exactly what you want," says Chris.
By allowing customers to easily view everything online, more purchases have been made.
"If they are ordering by email, it's just stored at the top of their heads, but if they can actually see the products, pricing and what's available, it makes it more likely that they will try the products" says Chris.
Meatsmith's favourite features​
Meatsmith is now an active user of Fresho's automated payments feature, where payments owed are automatically deducted from customer cards when they're due and deposited into Meatsmith's bank account.
"We basically just got to a point where if customers were an issue, we just set them up with automatic payments" says Chris.
To save time chasing payments and improve the relationships with your customers, turn on automated card payments in Fresho in just one click.
With orders and invoices in a digital format, Meatsmith now has access to data they've never had before, allowing them to better understand their customers and what's popular.
"Every week we pull out reports on volume, the dollar value of sales, all different types of information to help with forecasting and production schedules," says Chris.
Meatsmith regularly transfers goods between their retail stores and off-site kitchen. Previously, the only record of these transfers was through email "with no invoice, no nothing". The butcher requesting an item could only hope that the person on the receiving end would fulfil the request.
The standard procedure in Fresho now allows Meatsmith to "properly invoice and receive goods internally between all the different stores".
"It was a big thing that really helped us during COVID," says Chris, without it, there would have been a number of double-ups, incorrect orders and hours spent rectifying the oversights
The days at Meatsmith are now more refined. Without mornings filled with manual data entry and jotting down orders time is spent on things that matter
And for the Meatsmith team, life is definitely rosier. Chris says his butchers are clocking off earlier and enjoying a well-deserved beverage at the pub.
It won't be long until you find Meatsmith dotted all over the Melbourne map. For those itching for a Meatsmith fix in the meantime, you can buy your finest meats at Fitzroy, Balwyn, St. Kilda or Brighton.