In the early 2000s, Melbourne's coffee culture exploded, giving coffee enthusiast Edward Moffat the opportunity to share what he loved with a wider audience. After opening a cafe on the sandy shores of Orange County, California, Ed began roasting his own beans before eventually moving into wholesale where Common Room Roasters was born.
We sat down to talk to Edward and the Wholesale Manager, Arman Antunez to talk about their journey so far, including implementing Fresho as business boomed.
Here's how it went.
What were your processes like before implementing the software?
It was all powered by people. We just got by using things like Google and template spreadsheets for ordering forms and production lists shared on the iCloud drive. It served its purpose while we were small but one by one, those platforms and documents became obsolete as we outgrew them. 
We would take phone calls, emails, and text messages for orders, enter those manually, and forecast our roast document – which would spit out plus or minus 10 per cent of what we actually had to produce. From that point, we would roast the coffee and bag it again. Then once we had all the finished units, we would manually create all the invoices and input all the new products into QuickBooks. 
Before Fresho, we also ran the risk of having emails not responded to or orders getting missed. Coffee roasting is a time-consuming process, and it was very manual and very laborious because we didn't have any automated software. 
It was just time. We burnt so many hours with our heads in our laptops when we should be out either seeing customers or physically making the product. We were growing so fast, we needed some software to support this growth.
So why did you choose Fresho?
Our processes were outdated and manual, which led to hours spent on laborious tasks that were of no value, and with hours wasted, came high wages. The two biggest pain points were the cost of goods and wages.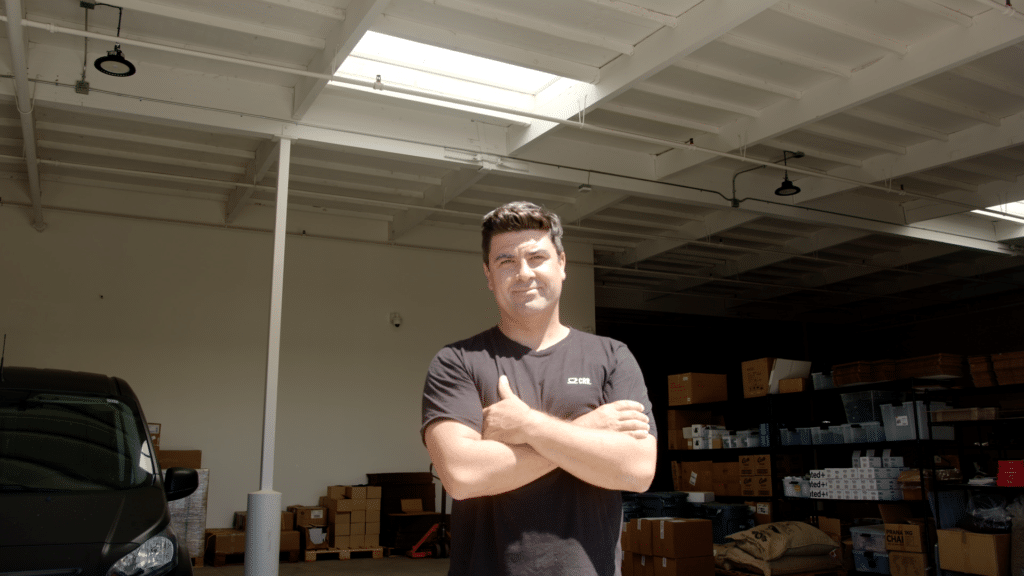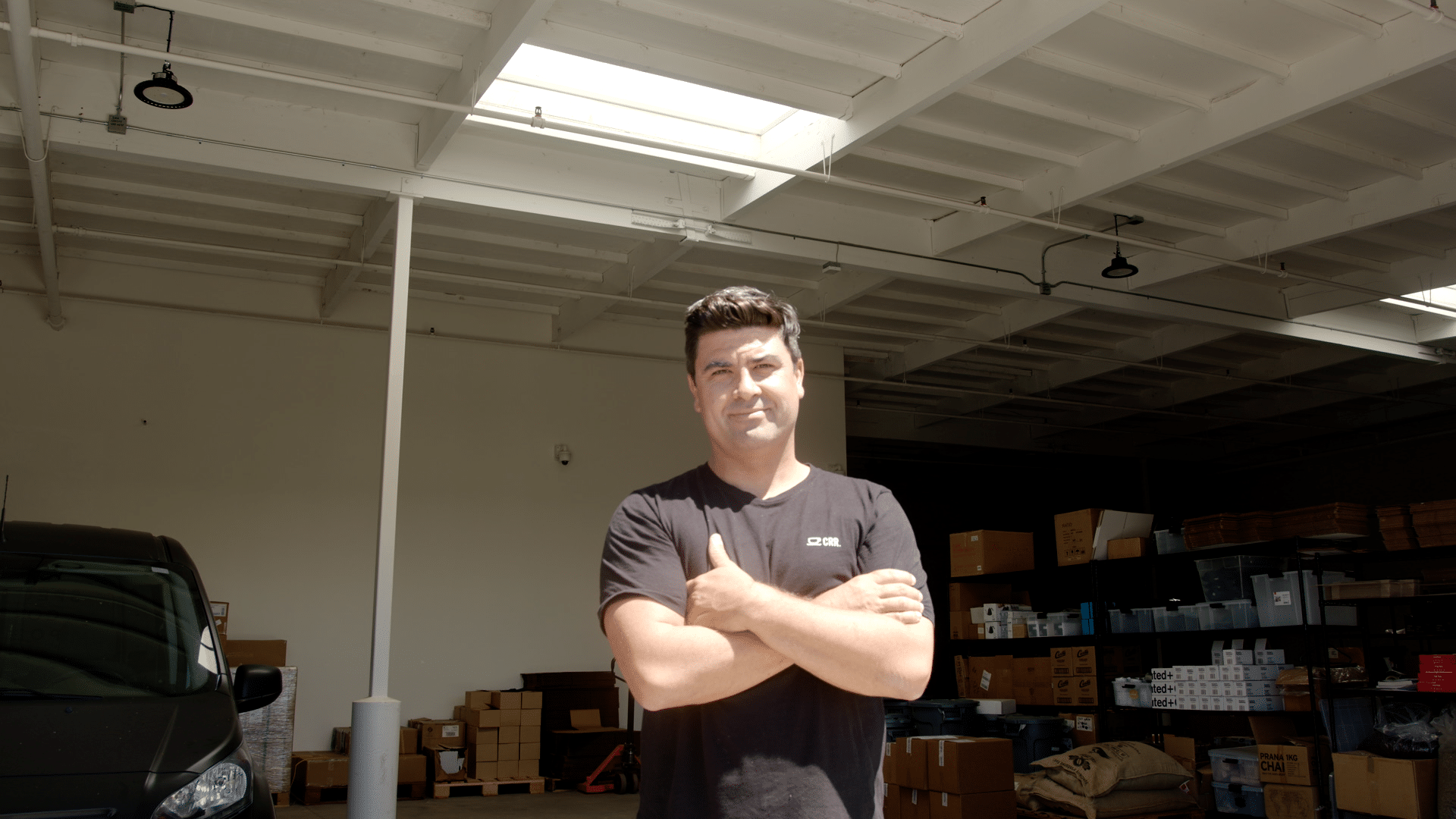 I'm not a very techy guy. I'm a manufacturing coffee guy and as the owner, I found it really easy to understand. And as a former restaurant owner, I knew our customers would also. We've got to put this in front of chefs, baristas and purchasing directors.  They needed to be able to look at this and go, this is really simple. So once I knew it was simple and effective, I was like this is a pretty easy decision.
We haven't looked back.
So what's changed for your business now?
It's become baked into the fabric of how we operate. We basically have four or five significant platforms that our whole environment and ecosystem operate from, where Fresho is the one driving the biggest channel of our business. 
We use it all day, every day. Everyone uses it from the drivers getting their delivery routes and delivery days right through to us as owners getting product and sales reports and seeing what's selling.
From the top down, we're all on it. 
We're a bit unique. We're on the buying and selling side. So we actually use Fresho to buy our product for our retail channel and we also sell all our products through the wholesale channel. 
With Fresho, our retail manager whips through the ordering in a really short amount of time. She can even do it while she's still working.
You launched on Fresho just before the pandemic. Did this have any impact?
We were extremely fortunate to have just done all this work with Fresho because as soon as everything happened, there was so much uncertainty in the world about who was buying from who. And no one was paying for anything. 
But we had this beautiful platform that was automated ordering and automated payment. 
We love the function where you load a credit card per customer to charge them automatically and you can also set the terms per customer. 
We didn't know who was or wasn't going to make it from a customer standpoint so we put everyone onto cash on delivery and used the credit card processing feature as a catchall solution. 
Having all customers ordering through Fresho and paying as they go was such a blessing for us. Especially for a start-up business, hospitality, in particular, they can take a bit longer. The risk was mitigated for us immediately. We were accruing no debt. 
There's now a pretty solid percentage of our customers who have stayed on the Fresho business model because their bill is up to date. They're paid. It's fewer cheques to write, and bills to pay and their bookkeepers are starting to really enjoy Fresho.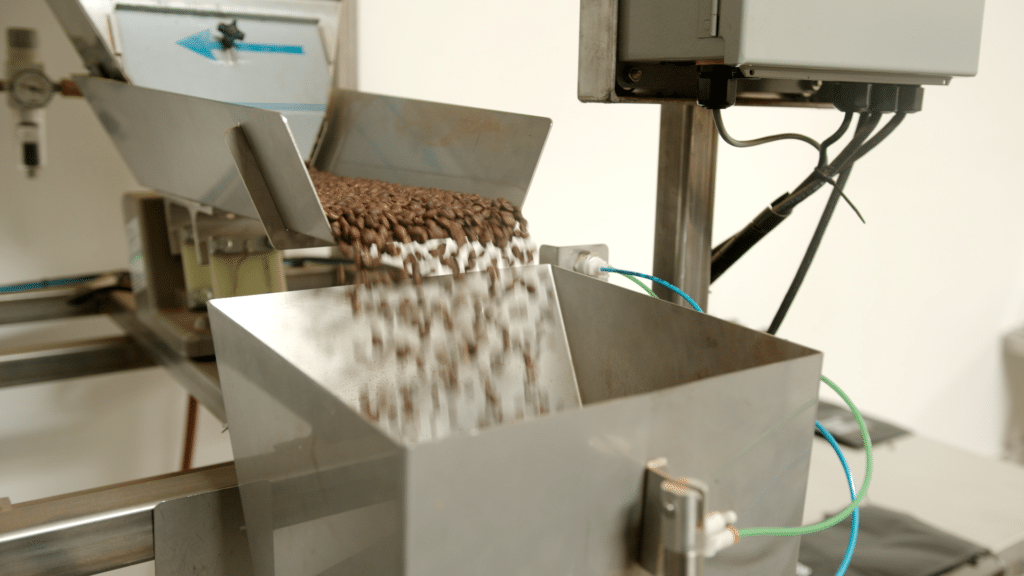 How did your staff find using Fresho?
I've obviously got my own accountants and bookkeepers, wholesale suppliers, and managers, where everyone's just felt completely supported through the whole thing. Some of these systems are really technical but Fresho has been really easy to use and it's been really easy to train staff.
What's the experience like for customers?
For the barista or the purchaser, it's a one-stop shop. They can pull out their phone and, move through the entire product portfolio in one keystroke.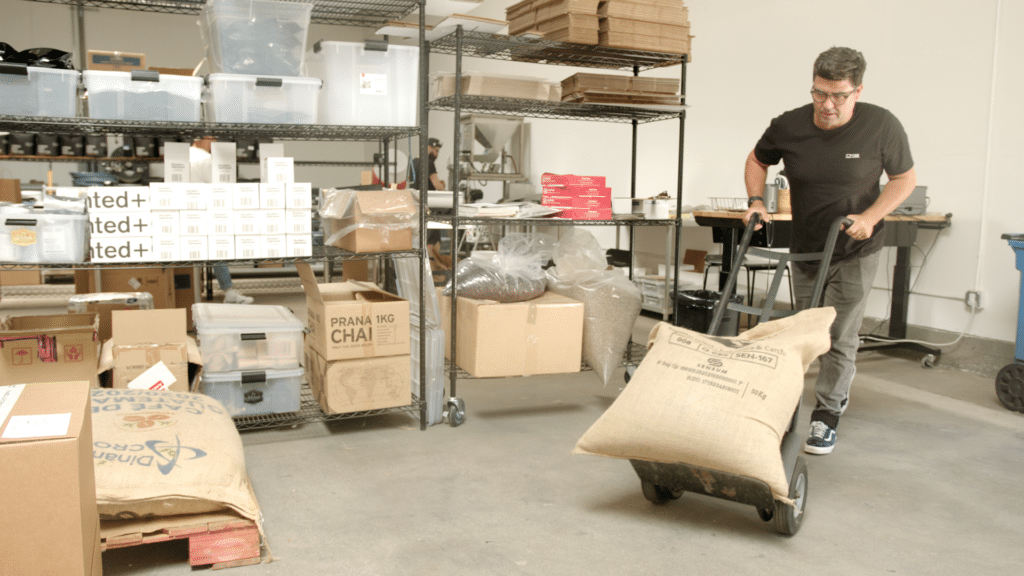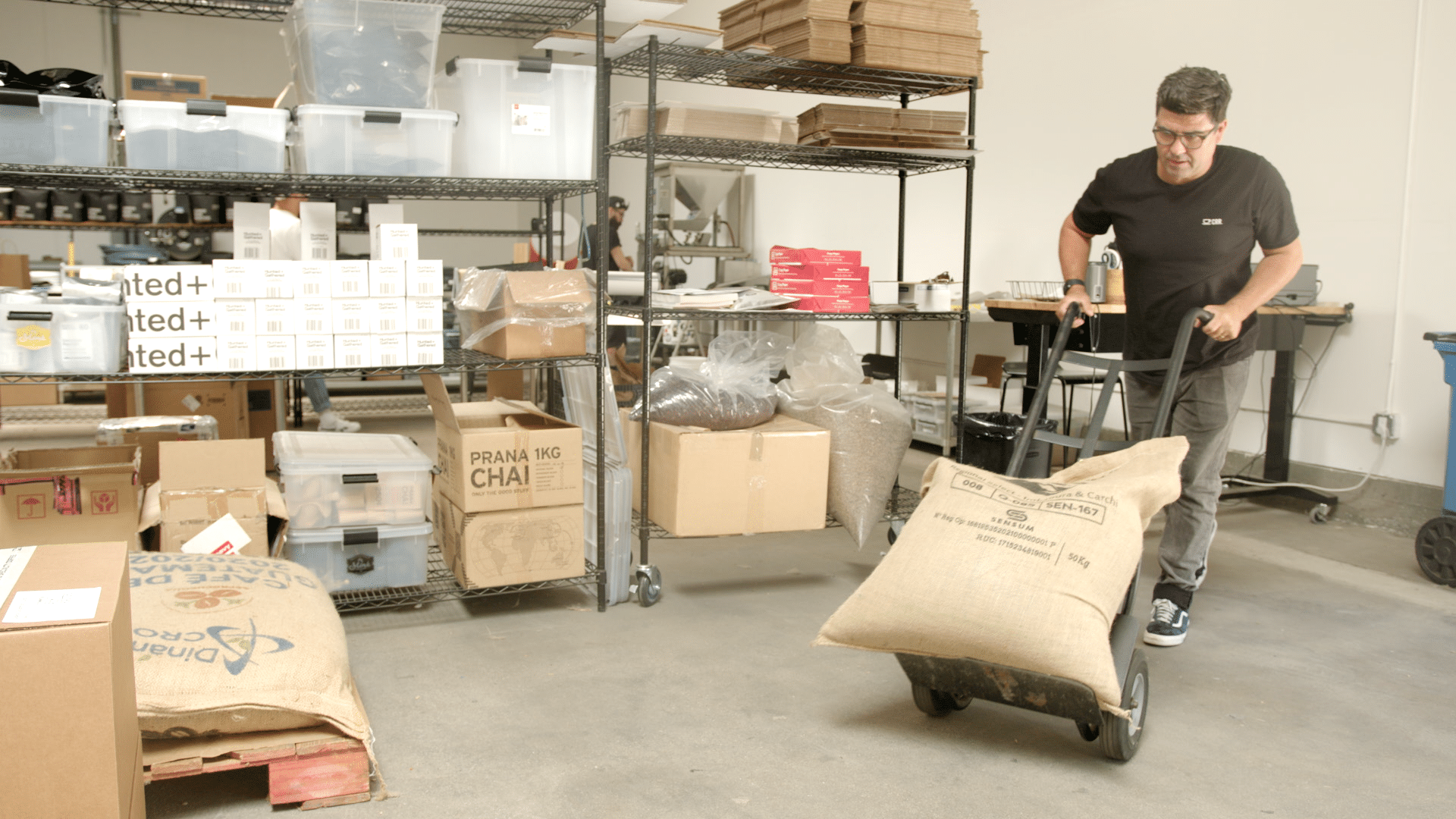 Seeing all the products available and those on special spikes their interest in trying something new while reaching a wider audience.
Our customers are definitely a lot happier. It helps set the parameters of when they need to order or expect their order. It's not like I'm telling them "this is the way you have to do it", it's the way the system is set up and therefore they trust the system. 
On the wholesale side, customer management can be tough. In the past, we had reps driving around saying "buy our tea", and "buy our chai". Now, we set it up as a special in Fresho. We can request samples or put a half off and don't have guys driving around LA. We basically let the software do our sampling. That's pretty cool. 
A really great function on Fresho is the pantry function. It allows us to create products that the customers can order based on their needs or upper management requirements. For example, if one customer can only order one certain amount of coffee or one certain type, the pantry list lets us streamline that from customer to customer. 
The biggest benefit for us with getting a customer on Fresho is knowing their commitment to working with us and that it's a long-term relationship. They're, seeing all the products, ordering recurrently and putting cards on file. 
They're very premium. Coffee – it's a very passionate product. It's got a cult following. It's food. It's agricultural. It's a restaurant. It's community. It's a lot of things. 
So our customer base predominantly comprises high-end restaurant groups, cafes, and coffee shops. We do some tech offices, high-end groceries, outlets, activation event-type companies, and just all of the types of businesses that share the belief that quality matters and good ingredients are worth paying for.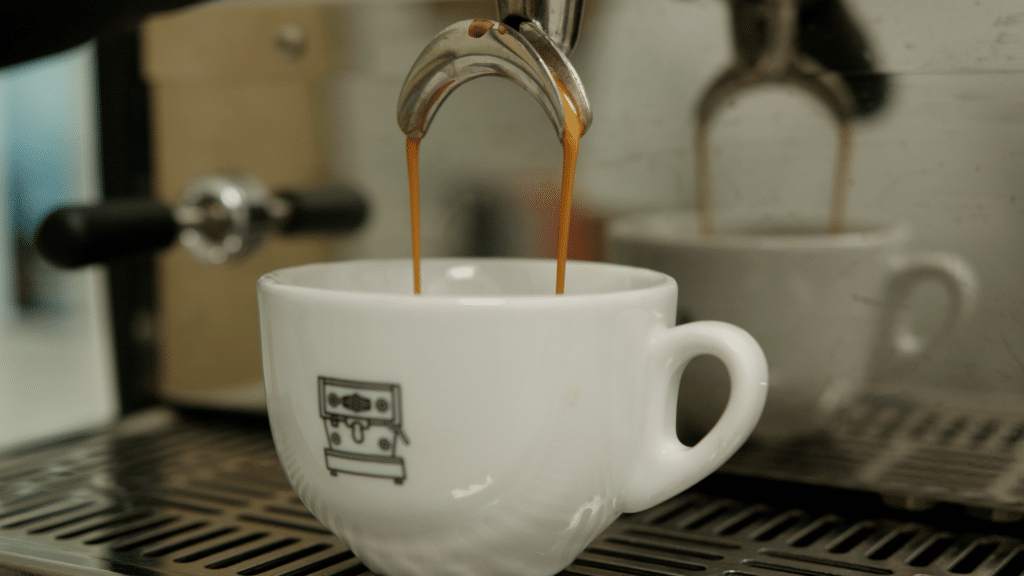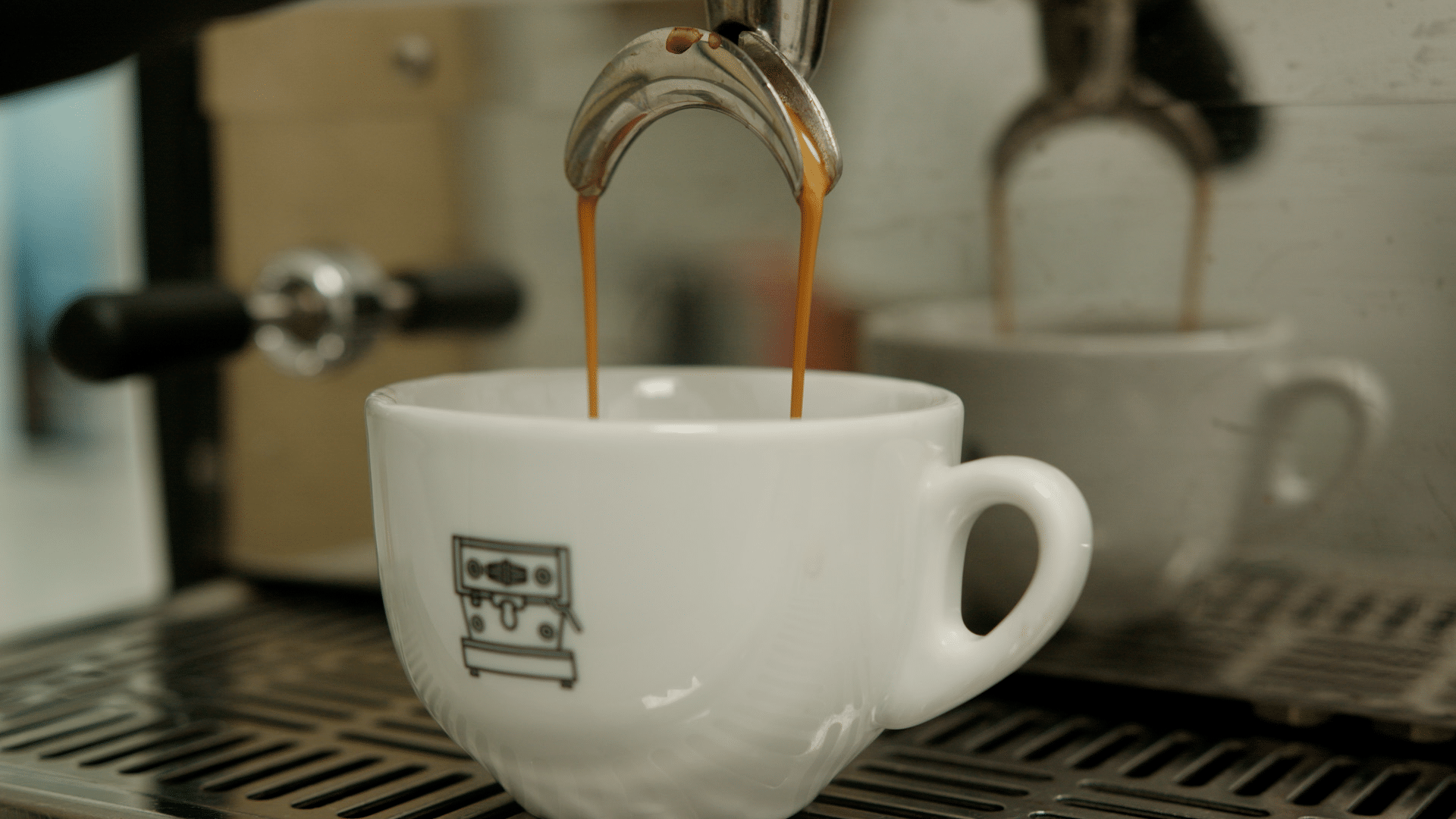 What features do you get the most out of?
The reports.
Product reports so the roasting guys know exactly what bags of product they need to be able to roast.

Sales reports to identify if we're missing an item or if an item is no longer available so we can then substitute and still fulfil the order. The reporting is also really great for stock-take purposes or being able to see how much we're growing.
We use the delivery route function to allocate all the orders to the zones that we deliver to. It also tells the drivers what they're going to deliver for the week, lets the customers know when they can expect their delivery and lets us see a snapshot of what our week looks like and how busy we're going to be. 
We use the batch invoice function daily, where once the orders have been boxed and packed, and drivers are ready to hit the road, we invoice all the orders for that day all at once instead of one by one. 
Printing out the box stickers. This helps the drivers know how many boxes are getting delivered to each location and the address. It also allows the customer to know what they're receiving when they sign for the invoice.
And just being able to manage all our products in one location.
Implementing Fresho for a business like ours can be a little terrifying, especially with all the different products and so many customers.  The customer experience team that we have had the fortunate experience of dealing with have been amazing. Being in America and the time difference, we send off an email and wake up with a response saying all the products are uploaded, and all customers are onboarded. You're ready to go. We love it.
To continue to provide specialty coffee to the best cafes and restaurants in what was once California, now to other US states. At the moment we are selling to about twelve states. It would be great if we could move into the other 38. I think Fresho will absolutely be a part of this push into new markets with everything from using the pantry of goods, to being able to promote new products in places where we may not have boots on the ground. 
We'll be able to plot out delivery routes in areas we aren't familiar with or if it's somewhere that we won't have delivered to in the past. And basically, expand our product portfolio. We've now onboarded chai, chocolate and turmeric.  We have a full range of teas and we're expanding the cold brew range.
Some advice from my younger self: expand your horizons. I should have done it earlier!