Customers increasingly expect suppliers to provide sustainable packaging options, and as a food wholesaler or distributor, you are left with the question: How can we choose more sustainable packaging options for our customers that don't cost a fortune? 
Packaging plays a pivotal role in the wholesale industry, impacting product quality, safety, logistics and appeal. Implementing changes can make a significant difference, especially considering the high volume of deliveries handled by wholesalers each week. In this article, we're looking at some of the latest packaging trends worth knowing about. 
Sustainable Packaging:

Recent data reveals a rapid global growth in consumer preference for sustainably packaged products, making it important for seafood, meat, and fruit and vegetable wholesalers to explore environmentally friendly alternatives. 

Smart and Intelligent Packaging:

Printable gas sensors on food labels accurately identify expired food, enabling food wholesalers to make informed storage and purchasing decisions.

Downgauging:

Reducing the thickness of plastic film packaging to cut costs and energy usage while maintaining functionality and performance.
Polystyrene also known as EPS, is the most common plastic waste in Australian waterways, and is also one of the most commonly used packaging materials in the wholesale seafood industry. 
A simple search on EPS and you'll find yourself drowning in articles about its environmental impact and the global efforts to minimise its usage. Addressing these concerns, the 2025 National Packaging Target aims to ensure each item of packaging is 100% reusable, recyclable or compostable and is supported by Australian industry and Government to deliver a sustainable approach to packaging. 
In response, numerous food wholesalers and industry service providers have already taken proactive measures and those who haven't are likely to face competition from their forward-thinking competitors.
Smart and Intelligent Packaging increases accuracy of expiry dates
Sydney Fish Markets

have invested in r

ecycling machines

using an Environmental grant to compress and resell polystyrene boxes, minimising waste and maximising use.

Bryan Skepper, a representative from the market, explains the goal:

"The aim is to divert the boxes used for packing fish out of the waste stream and into a product that can be re-manufactured … so in effect closing the loop on the polystyrene box." 
Meat and Livestock Australia (MLA

) has recently published a

report

on Sustainable Red Meat Packaging, highlighting the latest innovations that have hit the market. The report outlines five different packaging formats, each catering to specific cuts of meat. One such format is corrugated tray, a combination of corrugated paperboard and plastic film which can easily be separated with up to 80% reduction in the use of plastic compared to a traditional tray solution.
EPT Perth Fruit and Vegetable Wholesaler

has joined the movement by opting for

for plastic free tomato packaging

, seeking a suitable alternative to traditional plastic punnets for cherry and grape tomatoes. Wally Di Giosaffate, the director of EPT produce, has collaborated with a local packaging company to find an eco-friendly alternative. Wally emphasises the urgency of addressing environmental concerns.

"There's a lot of grape and cherry tomatoes sold in Australia and that's a hell of lot of plastic," he said. "It's a good feeling to be one of the first cabs off the rank to do [this]."
Smart Packaging in the Food Industry
Each year, the global food supply chain experiences over $US1.2 trillion in food wastage. One of the factors contributing to this issue lies at the retail and consumer level, where the identification of expiry dates tends to be conservative to minimise risks from spoiled food consumption. 
Recognising the need for a solution, Chemical Engineer, Dr. Sina Naficy is tackling the issue head on through his research in 'food sensor technology'. His goal is to help customers and food businesses accurately identify expired food. Picture this: Ink for food packaging that can detect gasses emitted by bacteria in packaged food, giving us an accurate indication of its expiry.
By leveraging the potential of this emerging technology in wholesale packaging systems, you can improve retailers' accuracy and make better-informed decisions regarding storage, purchasing, and compliance. Ultimately, this can lead to significant cost savings.
For some wholesale food businesses, it's hard to imagine functioning without PE resin (or "plastic") packaging. It offers excellent barrier properties, transparency, flexibility, and durability, making it the top packing solution and the preferred solution in the wholesale meat industry. However, complexities arise when considering its environmental impact and fluctuating prices.
Australia, recognised as a significant global consumer of beef, is expected to see a further increase in consumption. As beef consumption rises, the demand for packaging also rises. According to a recent MLA report, beef packaging alone accounts for approximately 2% of the country's total packaging. 
But here's the thing, PE resin is not just volatile, it's energy intensive. And if we don't handle its disposal and recycling properly, it only fuels to the country's plastic pollution problem.
So how can you, as a wholesale food supplier maintain product integrity while being sustainable and cost-effective at the same time?
One way to achieve this is 'downgauging'. This is reducing the thickness of plastic film while still maintaining its desired functionality and performance. This approach allows for the conservation of resources and sustainability in packaging practices. Many companies find they can downguage their film by up to 10-25% while still maintaining the necessary level of food protection.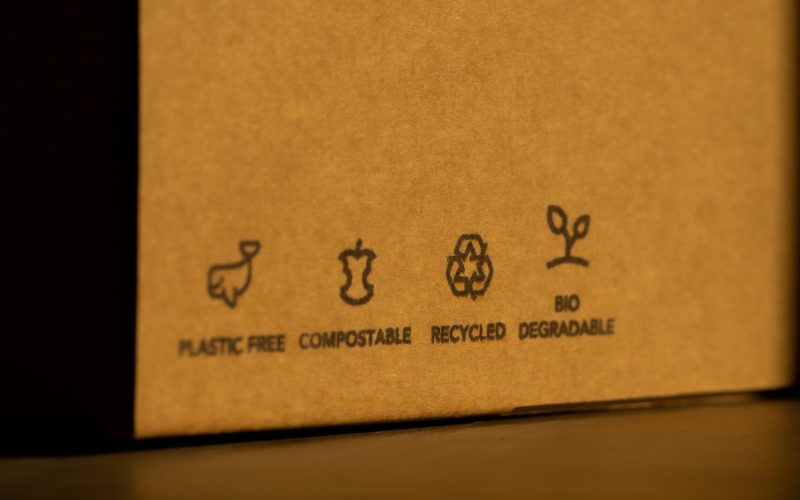 What small changes can food wholesalers can make now?
Minimise your packaging:

You can start by assessing the size and volume of packaging used for different products. For items that have excessive space, optimise their packaging sizes.

Promote responsible disposal:

Educate your customers on how to dispose of their packaging appropriately and empower them to recycle and compost. Provide clear instructions and prominently display recycling symbols on your packaging to guide them towards the correct disposal process. 

Communicate your sustainability efforts:

Communicate your sustainable initiatives to customers and stakeholders. Highlight your commitment to sustainable packaging and inform them about the steps you're taking to reduce environmental impact. This can help build trust and differentiate your business in the market.