There's one rule that trumps them all when it comes to business success: Know your customers. To help you do just this, here are some of the findings that we recently conducted with our large network of chefs.
With the majority 83% of chefs surveyed having over a decade of food industry experience, we hope these insights help you, as a wholesaler, better understand your customers' preferences and behaviour to enhance your daily operations, exceed customer expectations and drive revenue growth.
Insight #1: Above all else, chefs value service, reliability, price and quality when it comes to ordering from their food wholesalers.
Service and reliability: Chefs face consistent time constraints with strict cooking hours and designated meal serving times. This means prompt food delivery from wholesalers is crucial to ensure compliance with strict cut-off times and maintain amicable business partnerships.
Tip:  Prioritise time-saving measures throughout your various processes of ordering, picking, packing, and delivery management. And better yet, ensure each of these processes is integrated into a single system, providing your employees with full visibility and transparency of operations.
Price: Rising food prices are hitting chefs hard, making it challenging to find affordable high-quality produce. This impact trickles down the supply chain, affecting fruit and vegetable wholesalers with slim profit margins. Even a slight increase in the cost of products can significantly impact wholesalers' bottom line. For instance, in the UK, tomato prices have surged by 400% in some places, forcing the difficult choice for suppliers between absorbing the cost or passing it on to customers.
Tip: Make your full product range accessible for customers,  giving them both the visibility and flexibility to select alternative choices.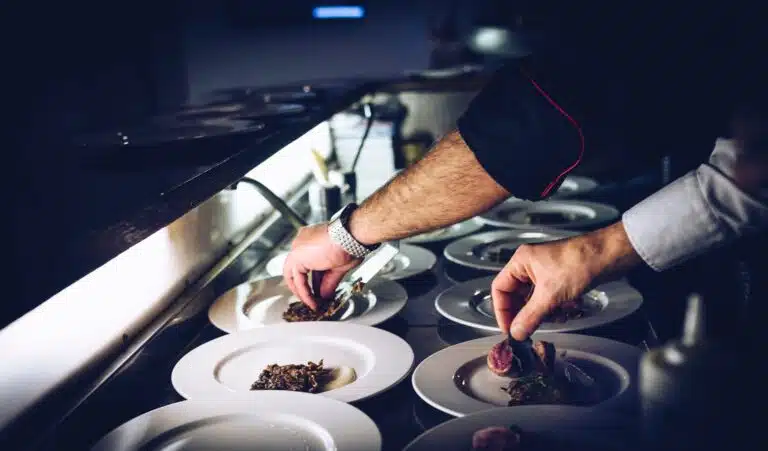 Quality: Chefs love using high-quality ingredients because it elevates their dishes, infusing them with flavour, texture and complexity to create a great culinary experience.
Tip: If you're dedicated to providing high-quality produce, consider offering strategic live specials, such as for produce soon to expire, to give struggling restaurants a way to keep doing business with you, whilst ensuring that their reputation for serving high-quality dishes is still intact. An online ordering system will let you highlight products on special.
Insight #2: 65% of chefs operate across multiple venues and 25% of chefs have changed employees over the last 2 years, presenting opportunities for suppliers to expand their reach to new venues.
Establish strong, positive relationships with chefs,  so much so that when they move or have a presence at multiple venues, you want to be the first supplier they think of working with.  Building a relationship is more than a nice meal or the occasional phone call, the real value comes from the impact you can make on their everyday workday. Whether it's minimizing order errors or creating a seamless ordering process, providing a hassle-free experience is what it's all about when it comes to cultivating a stronger partnership and growing your business.
Tip:  Give customers an ordering experience that they'll enjoy with an online ordering platform that enables them to conveniently order products from multiple locations. Chefs will be able to efficiently manage their purchases from all their venues in one easy place no matter where they are or what device they're using, saving time and taking the hassle out of the process.
Insight #3: 73% of chefs prefer to receive notifications for order confirmations and invoices via email.
Are you effectively communicating with your chefs? Are you ensuring that order confirmations and invoices are sent to the right person, at the right time, in the right place? 
According to recent research from Salesforce, 80% of customers now consider the experience a business provides as important as the quality of its products and services.  As more businesses adopt cloud-based solutions, customers are presented with a wider range of options than ever before, and they grow to expect superior experience from any business they engage with. Therefore, it would be wise to re-evaluate how you communicate with your chefs in order to maximise engagement and create positive experiences. 
Tip: Fresho offers a dynamic notification recipient feature that allows chefs to select who receives certain notifications, ensuring information goes to the right person in their business via the right channel. With invoices sent directly to accounts staff and order confirmations automatically generated, your customers can breathe knowing they'll always be up-to-date on where their orders are at and get back to doing what they do best.
To thrive in the fiercely competitive food industry, understanding your customers is the first step. Hopefully, this article has equipped you with valuable insights to help you do just that, where transitioning to an online ordering software may be the answer to meeting their need for high-value service, price and quality.